Mary Ioannidou - Koutselini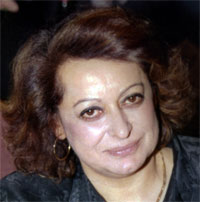 Mary Koutselini, PhD

(Curriculum Vitae)


She is a professor of Curriculum and Instruction, the president of the Cyprus Agency for Quality Assurance and Accreditation (CYQAA), Chair holder of the UNESCO chair in Gender Equality and Women's Empowerment of the University of Cyprus. She is also the Coordinator of 20 International, European and National Research programs in the areas of her specialization and active member of a number of national, European and international academic associations and editorial boards of scientific journals.

She served as head person of the Center of Learning of the University of Cyprus, of the Department of Education and as external evaluator of Universities, Research, and academic staff in Cyprus and abroad.

She also participates as expert in national and international working groups and advisory boards and networks.

She has authored 15 books and more than 200 articles and invited chapters in scientific refereed journals and books.

Indicative list of articles:
Koutselini, M. (2017a). Teacher Responsive Teaching and Learning Initiatives through Action Research. In I.H. Amzat & Nean P. Valdez ( eds), Teacher Empowerment Toward Professional Development and Practices- Perspectives Across Borders (pp 185-195). Springer.
Koutselini, M. (2017b). The Reflective Paradigm in Higher Education and Research: Compassion in Communities of Learning. In Paul Gibbs (Ed.). The Pedagogy of Compassion at the Heart of Higher Education (pp203-213). Springer.
Koutselini, M. (2014). Empowering principals and teachers to develop participatory teacher leadership: Towards the meta-modern paradigm of teacher development. In C. Craig, & L. Orland-Barak (Eds.), International Teacher Education: Promising Pedagogies of Teacher Leadership, 22(2), (pp. 71-87 ). U.S.A.: Emerald.
Koutselini, M. (2012).Textbooks as mechanisms of teachers' socio-political and pedagogical alienation. In H. Hickman, & B. J. Porfilio (Eds.), The New Politics of the Textbook: A Project of Critical Examination and Resistance. U.S.A.: Sense Publishers.
Koutselini, M. (2010). Participatory teacher development at schools: Processes and issues. In A. Campell, & S. Groundwater (Eds.), Action Research in Education – Fundamentals of Applied Research, 2 (pp. 243-263). Sage Publications.


Indicative research projects with external funding:
Research project CODE-IWP titled "Commitment to Democracy through Increasing Women's Participation" funded by EACEA - EUROPE FOR CITIZENS PROGRAMME (2015-2016).
Research project "The profile of the woman politician in Cypriot Television. A gendered analysis" funded by the Cyprus Research Promotion Foundation (2011-2014).
Research project RELEASE titled "Towards Achieving Self-Regulated Learning as a Core in Teachers' In- Service Training in Cyprus" funded by EACEA, Lifelong Learning Programme - Key activity 1 (2012-2013).
Research project VICTIMS titled "An indirect harmful effect of violence: Victimizing the child and Re-victimizing the woman-mother through her child's exposure to violence against herself. Sensitizing and creating awareness through research-product material, both transnational and differential according to the partner-context" (JLS/2008/DAP3/AG/1157) co-funded by the European Committee - Daphne III programme and the University of Cyprus (2009-2011).
National Research programme "The Gender profile in the Tertiary Education" funded by the Machinery for the Promotion of Women's Rights of the Ministry of Justice of Cyprus and the University of Cyprus (2009-2011).
International Project funded by the European Union and IEA (International Organisation for the Evaluation of Educational Achievement): Citizenship Education Project (ICCS) (2007-2010).